The Menopause Research and Education Fund, (MREF) was born out of frustration with the lack of 
research on menopause
education for health care professionals
accurate information available for those going through menopause.
There is data out there but it needs to be mined for answers on key questions about women's health around menopause and into the future – after all, we'll be spending decades in post menopause where our risk of osteoporosis, heart attacks and dementia increases. 
We need to know which treatments – hormone replacement or otherwise- are the best for us now, and for our long-term health. We also need to know more about their safety and appropriate dosages, and more about alternative treatments.
We are going to make sure that research is done and we have evidence-based information to make decisions on.
We are also going to make sure there is evidence-based educution for doctors so they can easily up-skill and feel confident in providing the advice and treatments to those going through menopause for any reason be it surgical, chemical, POI, early or natural menopause.
And, we're going to make sure everyone who goes through menopause, or cares for someone who does, has the right information too!
Who are we?
Medical journalist and menopause campaigner, Fiona Clark. 
Diane Danzebrink, the women credited with putting menopause on the political landscape through her years of campaigning for better menopause services and medical education for doctors and in schools.
Vikram Talaulikar, one of the UK's most respected menopause experts.  He is an associate specialist at the reproductive medicine unit in University College London Hospitals NHS Foundation Trust and hon. associate professor at University College London. 
Both have been actively involved in advising UK government policy makers on menopause and the need for better education, research and support.
And now we need your help! Donate today.
Fiona Clark
Fiona Clark is a journalist and health writer with more than 20 years experience in writing for publications that go to medical practitioners as well as consumers.
She is the founder of Harley Street Emporium, a website that focuses on evidence based information for women in menopause and health in general.
She started her career in television news and current affairs with the Australian Broadcasting Corporation before moving into medical publishing.
After many years of interviewing menopause experts and asking 'what do we know about the long term risk or benefit' of various treatments and getting the answer: 'We just don't know because the research hasn't been done,' she decided enough was enough and set about creating MREF to make sure we get the answers we need!
Fiona's interest in menopause was sparked by two things really – a desire to make sure everyone always gets the best advice, and because of her own symptoms – especially the genitourinary ones. She reached the point where it was hard to walk or even sit. And even though she has a degree in anatomy and physiology and has spent more than 20 years in medical publishing – no one ever told her this could happen! She is now determined to make sure no one else goes through this and campaigns hard to improve menopause knowledge for all.
Diane Danzebrink
Diane Danzebrink is the founder of menopausesupport.co.uk and the #MakeMenopauseMatter campaign (click to sign the petition).
Menopause Support is a not-for-profit organisation offering 1-1 support for individuals. It is home to a community of more than 30,000 women, and also provides menopause awareness training for organisations to help them understand how menopause can impact on both corporate and personal wellbeing.
Diane has been a tireless campaigner for better education, information and treatments for all those who experience menopause. She has contributed to numerous books and appeared on various media outlets to help raise menopause awareness.
Her motivation comes from her own experience of surgical menopause, after which she nearly took her own life. Starting HRT changed that for her and she vowed to ensure that no one would go through what she went through.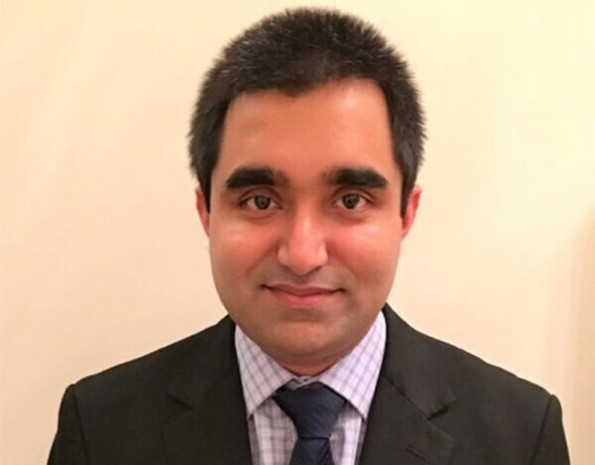 Vikram Talaulikar
Vikram Talaulikar is an associate specialist at the reproductive medicine unit in University College London Hospitals NHS Foundation Trust and Hon. Associate Professor at University College London.
He is a certified 'menopause specialist' by the British Menopause Society and an avid researcher who has been published widely in the area of reproductive medicine, fertility and menopause in multiple peer-reviewed medical publications.
He is a member of the British Fertility Society, the International Menopause Society and the European Society of Human Reproduction and Embryology.
Vikram is constantly giving his time to share his wealth of knowledge to make sure women's health and menopause receive the attention they deserve.
We deserve better. The next generation deserves better.
Please help us to do that.
Donate today to help create a better future!