Education for all those who need it!

Here you'll find ther latest in our educational  offerings for healthcare professionals and all those going through menopause or wanting to support those who are!
It's a wrap! 
A 5 min menopause journal summary.
Got 5 minutes? We've got a journal round-up for you!
We know healthcare professionals are time poor, so to help you keep up with what you need to know about menopause we've pulled together a quick summary of what's new in the latest menopause medical journals.
Skim through and stay on top of what you need to know with the Menopause Research and Education Fund's Journal Wrap.
Subscribe to It's a Wrap! A quick, 5 minute summary of what's in the latest menopause related journals delivered directly to your inbox!
We know how hard it is to stay on top of everything that comes out in the medical press, but if you have an interest in menopause and want to stay up-to-date, you need this in your inbox! 
A curated whiz through the journals as they come out so you stay 'in the know!'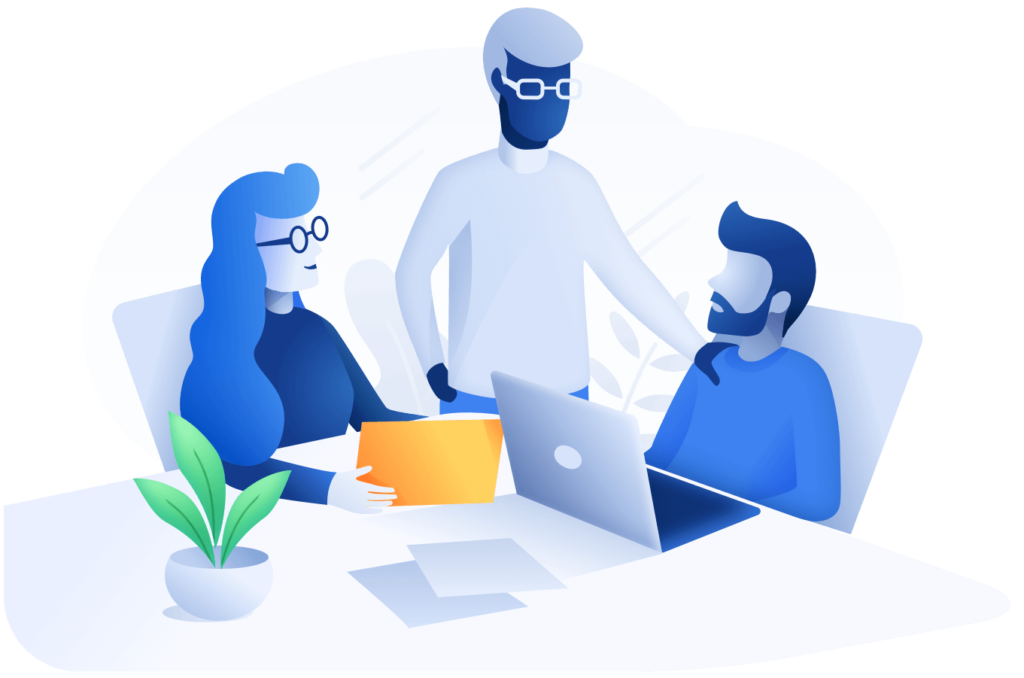 MREF CPD certified Education
CPD accredited 'Managing Menopause' course for HCPs.
We are pleased to announce that our first Menopause Research and Education Fund Education day is taking place on November 21.
It's a CPD accredited full day of online study, designed for healthcare professionals – doctors, nurses and allied healthcare professional.
You can register here.
The sessions will cover the basics to in-depth management issues and the sessions will be presented by British Menopause Society accredited doctors and nurses and a women's health physiotherapist.
Stay tuned for more details or email hello@mref.uk
For those who have registered you will need these two documents:
1. Q&A document
2. Feedback form
Myths and Misconceptions Quiz Answer Sheet.
Everyone loves a quiz, so we're starting the online course with a short True and False session.
At the end of the sessions you'll be asked to go through the questions again and see how many you got right or may have changed your mind on.
 

The quiz.

AM

AM

PM

PM

 

 

True

False

True

False

1.

HRT should be stopped after 5 years

 

 

 

 

2.

Patients should stop taking HRT at the age of 60.

 

 

 

 

3.          

You should not start a patient on HRT if they are over 60 years of age.

 

 

 

 

4.

A patient with controlled hypertension can have HRT

 

 

 

 

5.

Patients with migraine with aura should not use HRT.

 

 

 

 

6.

All HRT is contraindicated in patients who have previously had a DVT.

 

 

 

 

7.

Testosterone should be started at the same time as estrogen and progestogen.

 

 

 

 

8.

Patients on systemic HRT do not need topical vaginal HRT.

 

 

 

 

9.

Women with a family history of breast cancer can still consider HRT as a treatment option

 

 

 

 

10.

HRT is only suitable for patients with severe symptoms.

 

 

 

 

11.

HRT does not cause weight gain

 

 

 

 

12.

Taking HRT just delays the menopause symptoms.

 

 

 

 

13.

Patient's should stop using local/topical (vaginal) estrogen after a 3 month course.

 

 

 

 

14.

Perimenopausal patients taking HRT need contraception too.

 

 

 

 

15.

Transdermal HRT started in early menopause increases your risk of heart disease. 

 

 

 

 

16.

Women who go through early menopause or premature ovarian insufficiency should be on HRT until at least the age of 50-51.

 

 

 

 

17.

Bio-identical or compounded HRT products are safer than NHS approved medications.

 

 

 

 

18.

Patients can only be perimenopausal if they have started to have changes to their menstrual cycle.

 

 

 

 

19.

If the FSH level is normal the patient can still be perimenopausal.

 

 

 

 

20.

Hormonal blood tests are not needed to diagnose perimenopause if the patient is aged 45 or over.

 

 

 

 

21.

Patients can have HRT if they are obese.

 

 

 

 

22.

Higher than licensed doses of estrogen are often needed to achieve symptom control.

 

 

 

 

23.

Antidepressants are the first line option for patients developing new mood changes during perimenopause/menopause.

 

 

 

 

24.

Patients who are still symptomatic when using a combined patch can add extra estrogen gel or spray if needed.

 

 

 

 

25.

Vaginal estrogen can be offered to women who have had breast cancer and are taking tamoxifen or have finished their course of endocrine treatment.

 

 

 

 

26.

If using Utrogestan vaginally, the standard dose can be halved due to improved absorption (i.e 100mg alternate nights if on continuous regime or 100mg for 12-14 days if on sequential regime).

 

 

 

 

27.

Patients can add extra estrogen on the days they feel they need it.

 

 

 

 

28.

The prevention of dementia is an indication for prescribing HRT.

 

 

 

 

29.

The 'window of opportunity' applies to the benefits of HRT to bone health.

 

 

 

 

30.

Bleeding while taking HRT has same risks of endometrial pathology as postmenopausal bleeding 

 

 

 

 

 
Menopause 101, an introduction to the management of menopause for health care professionals?
Feedback form
1) What is your overall assessment of the course? (1 = insufficient – 5 = excellent)
1       2        3        4        5
2) Which modules of the course did you find most interesting or useful?
| | |
| --- | --- |
| ●             |   |
| ●             |   |
| ●             |   |
| ●             |   |
3) Did the course deliver its objectives?
    Yes               No          
If no, why?
4) Knowledge and information gained from participation in this event?
Met your expectations                           Yes       No       Somewhat
Will be useful/applicable in my work       Definitely  Mostly           Somewhat       Not at all
5) How do you think the course could have been made more effective or improved?
6) Please comment on the following aspects of the course (from 1 = insufficient to 5= excellent)
                                                                                    Please insert a number from 1   2   3   4   5
| | |
| --- | --- |
| Welcome and introduction                                    |   |
|   |   |
| Menopause – are you joining the dots |   |
|                                     |   |
| Menopause – what's happening to the hormones |   |
|   |   |
| Testosterone, sex and libido    |   |
|                                               |   |
| HRT – the benefits and risks explained |   |
|   |   |
| GSM and topical treatments                                                  |   |
|   |   |
| POI and early menopause |   |
|   |   |
| Menopause & lifestyle |   |
|   |   |
| Gender and race tool kit |   |
|   |   |
| Progesterone & unexplained bleeding |   |
|   |   |
| Progesterone mental health, intolerance & PMS/PMDD                                                                  |   |
|   |   |
| Menopause & other relevant medical/gynaecological conditions                               |   |
|   |   |
| Menopause, weight and metabolic syndrome.   |   |
|   |   |
| Menopause and cancer                                 |   |
|   |   |
| Menopause, bladders, prolapse and UTIs |   |
|   |   |
| Menopause myths and misconceptions |   |
|   |   |
| Participant feedback |   |
7) Comments and suggestions (including activities or initiatives you think would be useful, for   the future)
THANK YOU!